The purpose of marketing and content creation is to tell a story and one of the best ways to do it, at least digitally, is to create videos. As such, video editing is a big part of content creation. As more and more people start using videos for their content creation, there is a need for a video editor that is accessible and feature-rich. For such users, Clipchamp can be a suitable video editor application. It is an online platform that offers high-quality video editing tools.
In this Clipchamp review, we will talk about all the essential features you should know about Clipchamp and also look at a few alternative video editing tools.
What is Clipchamp?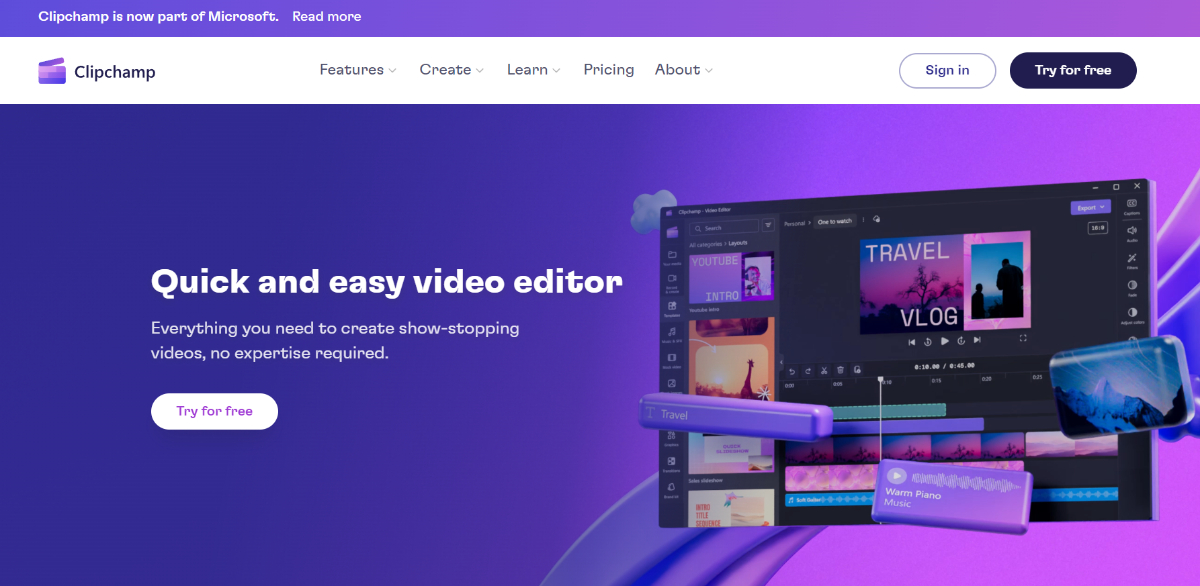 Platforms: Online, iOS
Clipchamp is an online video editing platform that provides users with a wide range of tools and features to create and edit interesting videos with ease. 
It offers a user-friendly interface with a variety of templates, stock media, and editing options, making it accessible to both beginners and more experienced video editors. Besides that, the Clipchamp video editor also offers users to upload their own media and edit audio files for a comprehensive editing experience. 
One of its notable features is its real-time collaboration feature, enabling multiple users to work on a video project simultaneously. Clipchamp is known for its cloud-based approach, which eliminates the need for extensive software downloads or installations.
Clipchamp is a popular website and is growing steadily over the years. As a result, the Clipchamp app has experienced a similar trajectory.
Features
1. Video Editing Tools: Users can trim, cut, and merge video clips, adjust playback speed, and add transitions to create smooth and professional-looking videos.
2. Text and Titles: Clipchamp offers a wide range of customizable text and title options, allowing users to add captions, subtitles, and stylish titles to their videos.
3. Filters and Effects: It provides a library of filters, effects, and color grading tools to enhance video aesthetics and create a specific mood or look.
4. Audio Editing: Users can add music tracks, voiceovers, and sound effects to their videos. Clipchamp also offers audio editing tools for volume control and audio adjustments.
5. Templates and Stock Media: The platform offers a variety of templates, stock videos, images, and music tracks to help users kickstart their video projects and add professional elements.
Pros:
1. Users can work on videos in real-time through the collaboration features of Clipchamp.
2. It offers 1080 HD export of files even in the free version, which is uncommon.
3. It has an excellent UI design that makes it easy for users to become familiar with the editor.
Cons: 
1. The Clipchamp video editor is great for putting together a video, but not for advanced editing like in professional software apps.
2. The stock image selection can be improved.
Clipchamp Tutorial: How to use Clipchamp to Edit Videos?
There are plenty of features that you can use on Clipchamp, but follow these basic steps to know how to use Clipchamp.
Step 1: Click on the link attached to Clipchamp to access the website. If you don't have an account, create one by clicking on "Try for free". Use your Microsoft or Google account. Once you create an account, you can access the editor.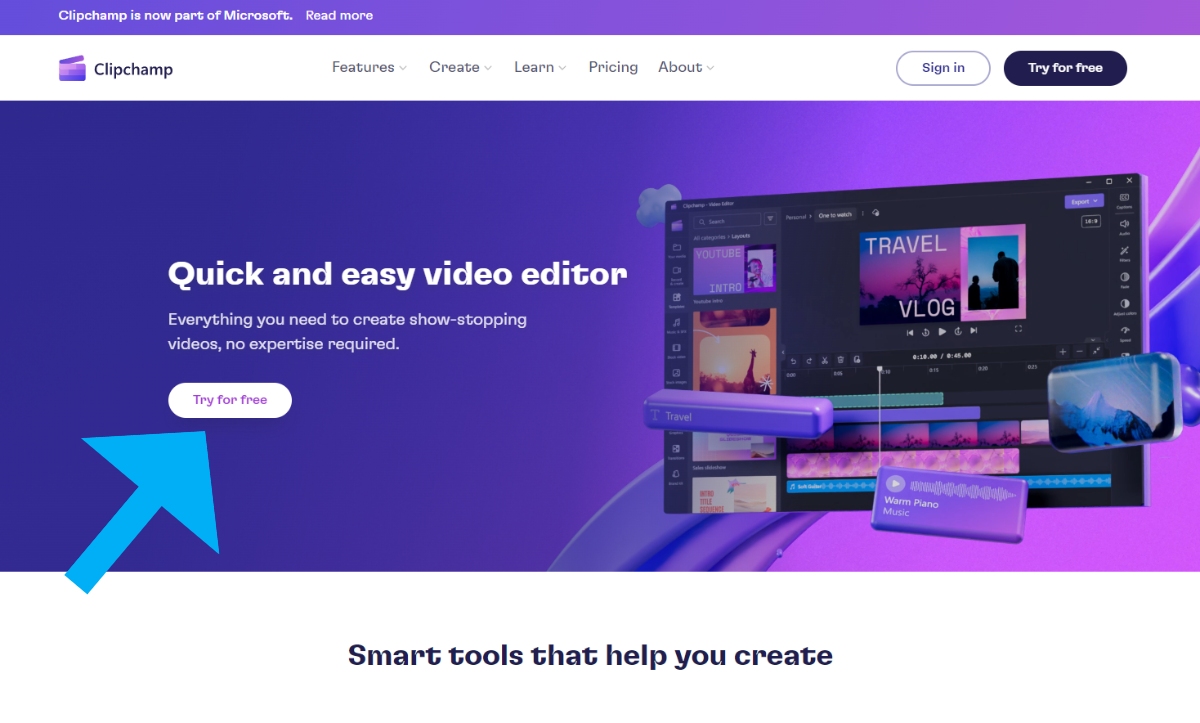 Step 2: In the editor, you can upload your video that you want to edit. Now, there are a bunch of features you can use for editing.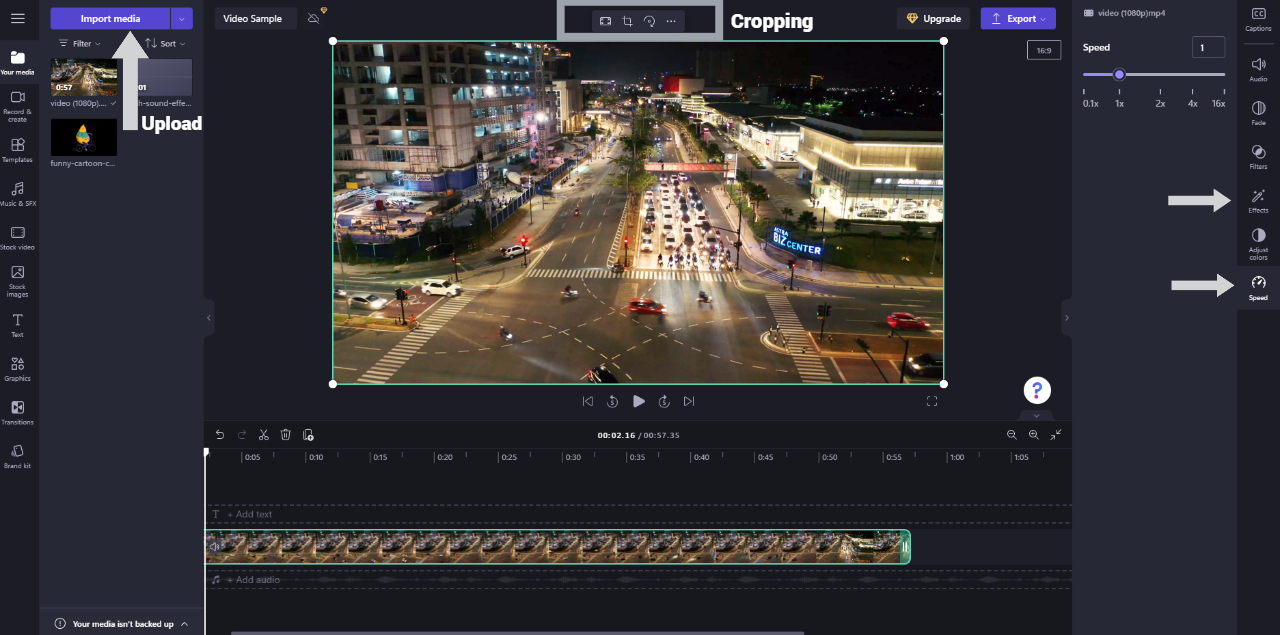 The first step would be to upload a video, which you can by using the "Import media" button on the top-left. 
You can speed up or slow down your video, add effects, filters, and more through the tools given on the right, as indicated by the arrows. 
The cropping features can be found on the top of the video. The rest of the features, such as transitions, can be found on the left toolbar.
Step 3: After you have edited your video and are ready to save it, click on the "Export" button on top and choose your preference. The video will be rendered and downloaded.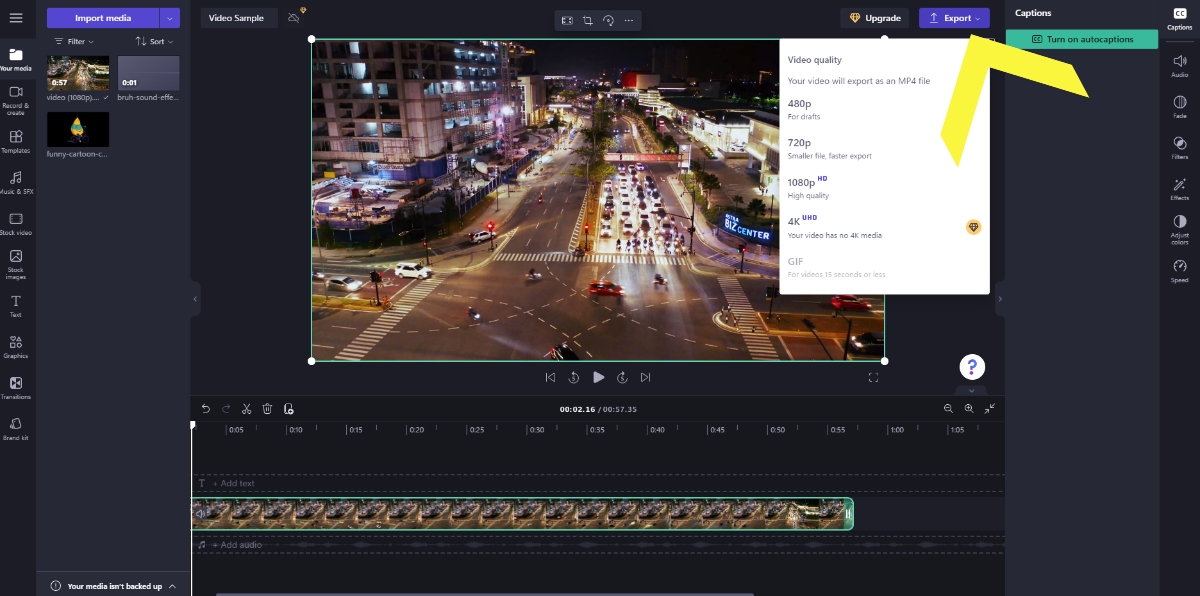 5 Alternatives to Clipchamp
1. Kapwing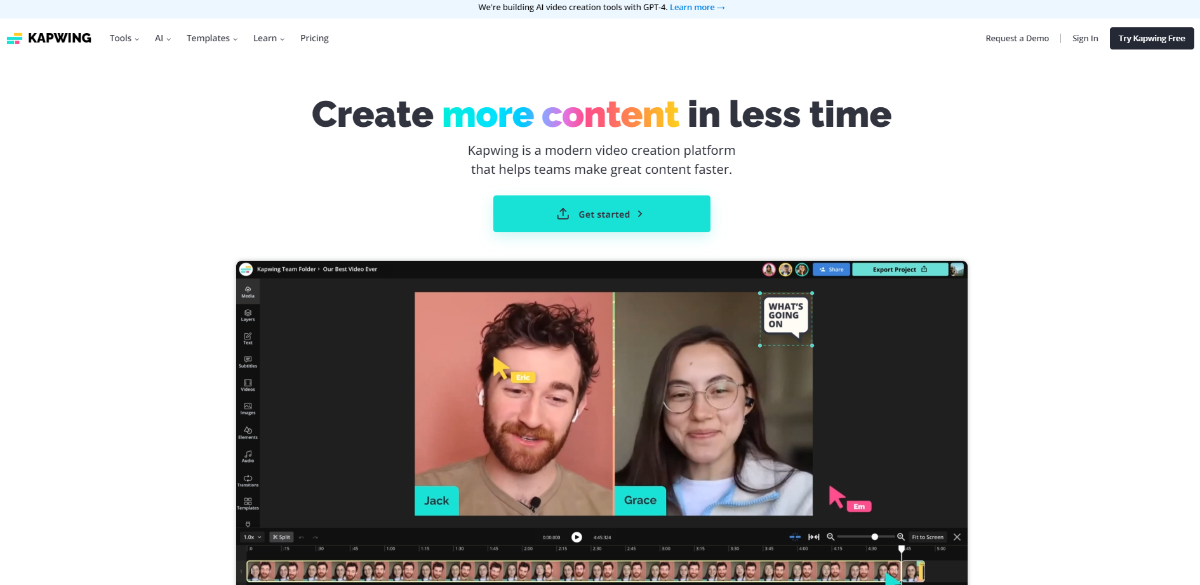 Kapwing is an online video editing platform that has garnered attention for its user-friendly interface and focus on simplicity. In a world where quick and engaging video content is in high demand, Kapwing positions itself as a valuable tool for individuals and businesses seeking an efficient way to create, edit, and share videos online.
Key Features: 
1. Ease of Use: Kapwing is known for its simplicity. Users can quickly trim, cut, and edit videos without a steep learning curve. It's an excellent choice for beginners and those looking to produce content without extensive technical knowledge.
2. Online Accessibility: Being a web-based platform, Kapwing can be accessed from any device with an internet connection and a web browser.
3. Collaboration Features: Kapwing offers collaborative editing options, allowing multiple users to work on a video project simultaneously.
2. Movavi Video Editor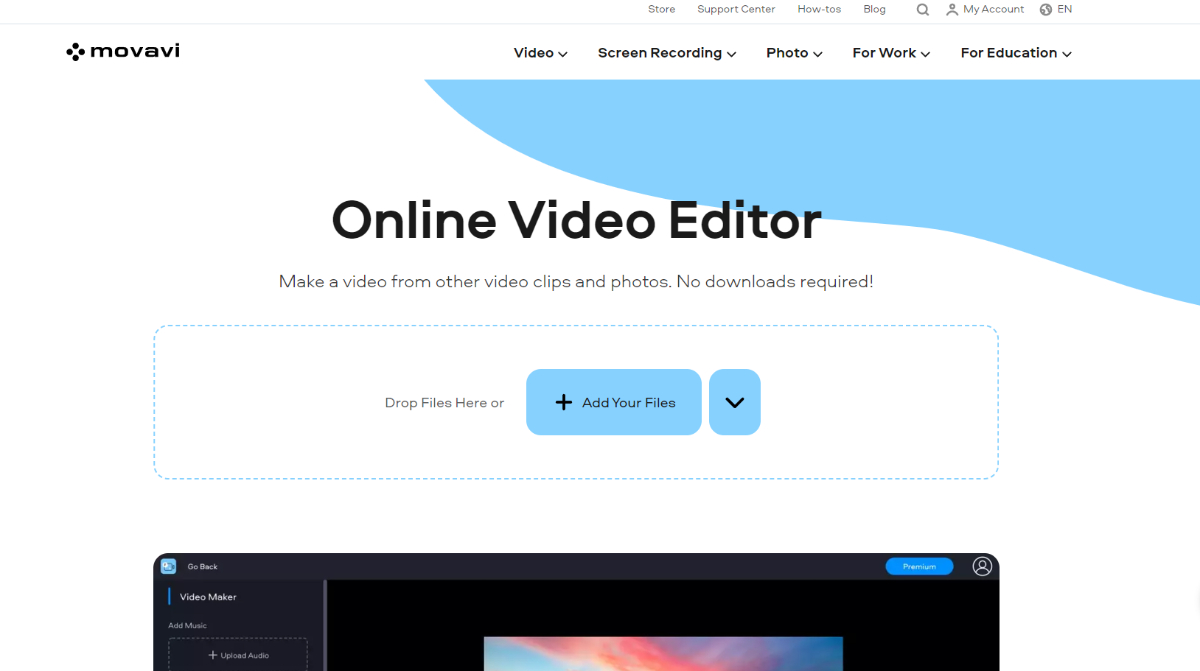 Movavi Video Editor is a comprehensive video editing software that has gained popularity for its user-friendly interface and powerful editing capabilities. Designed for both beginners and more experienced video editors, Movavi provides a versatile platform for creating and enhancing videos.
Key Features: 
1. Intuitive Interface: Movavi's user-friendly interface ensures that users of all skill levels can navigate the software with ease. The intuitive design allows for a smooth editing experience from start to finish.
2. Audio Editing: Movavi includes audio editing capabilities for adjusting sound levels, adding music tracks, voiceovers, and sound effects, ensuring high-quality audio in videos.
3. Stabilization and Correction: Users can easily correct shaky footage with the video stabilization feature, as well as perform color correction and improve the overall video quality.
3. Adobe Premiere Pro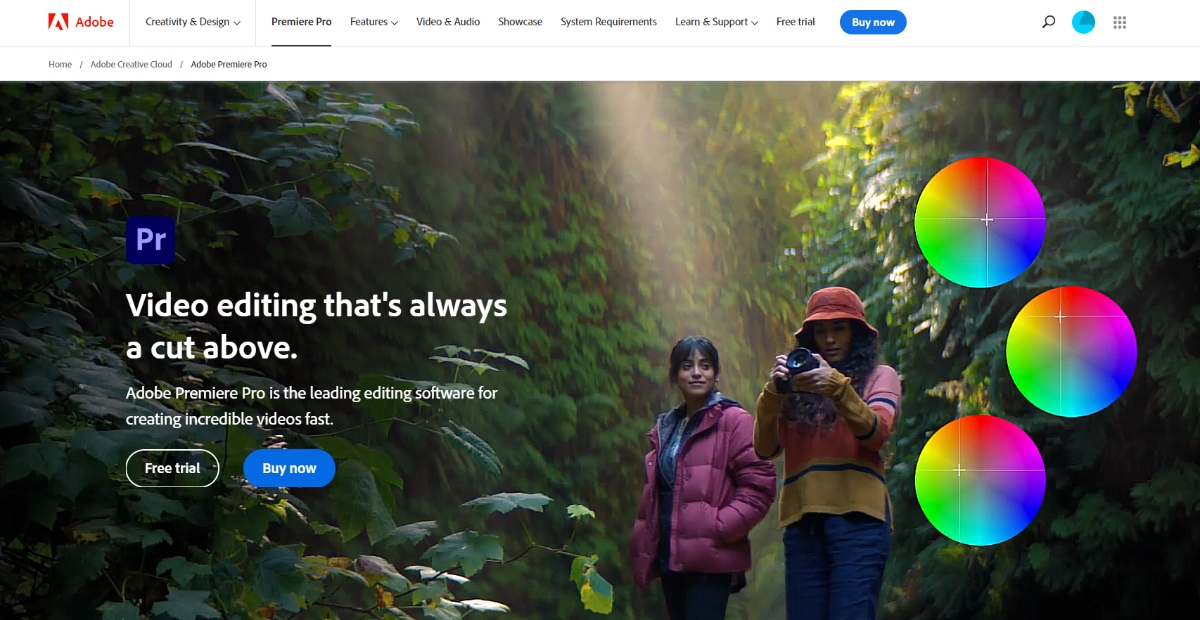 If you're looking for an advanced video editor, then Adobe Premiere Pro is the application. Trusted by all kinds of content creators globally, this application has one of the most robust features and tools for editing. You can edit and create videos in ways that most other apps don't enable you to, though it also has a steeper learning curve than the rest.
Key Features:
1. Integration with Adobe Creative Cloud: As part of Adobe's Creative Cloud suite, Premiere Pro seamlessly integrates with other Adobe applications like Photoshop, After Effects, and Audition, allowing for a streamlined workflow and enhanced creative possibilities.
2. High-Resolution Video Editing: Premiere Pro supports editing in high resolutions, including 4K and even 8K footage, making it suitable for projects that demand top-notch video quality.
3. Advanced Color Correction and Grading: The software offers powerful color correction and grading tools which enables users to achieve cinematic looks and precise color adjustments.
4. Veed.IO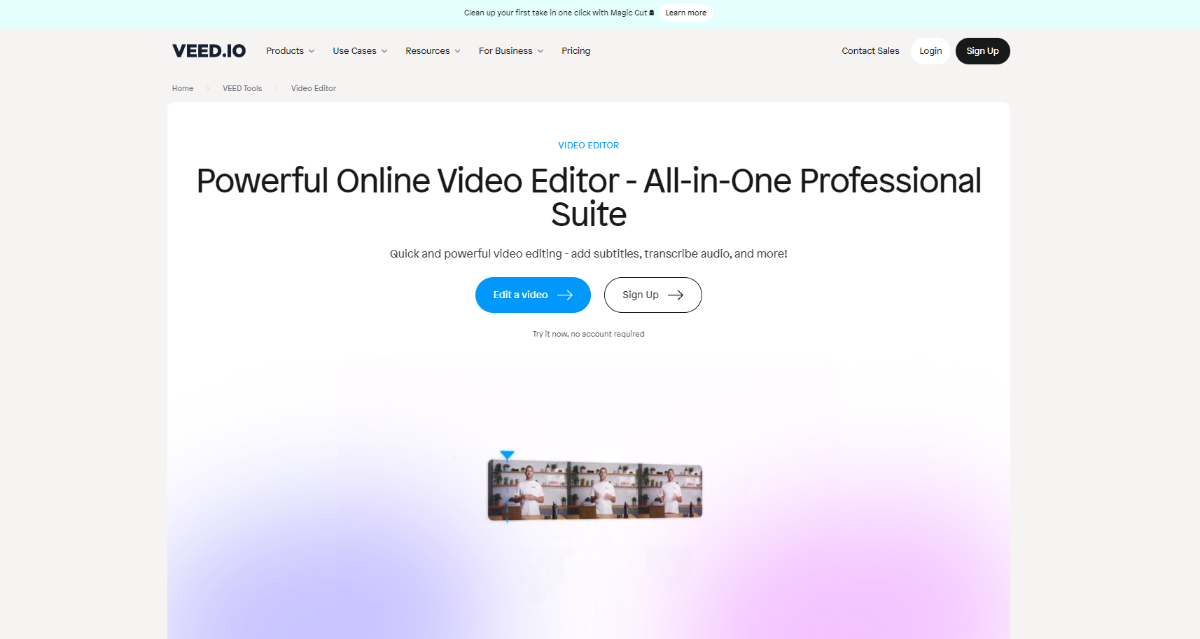 Veed.IO is an online video editing platform that has gained popularity for its user-friendly approach to video editing and its emphasis on accessibility. It is designed to simplify the video editing process, making it accessible to a broad range of users, including beginners and content creators.
Key Features: 
1. Quick Editing Tools: Veed.IO excels in swift video editing tasks. Users can quickly edit videos, making it an excellent choice for creating short clips and content optimized for social media.
2. Text and Subtitle Features: The platform offers a variety of text and subtitle options, allowing users to add captions, subtitles, and stylish text overlays to their videos with ease.
3. Export and Sharing: Veed.IO supports various export formats and presets, simplifying the process of optimizing videos for different platforms.
5. InVideo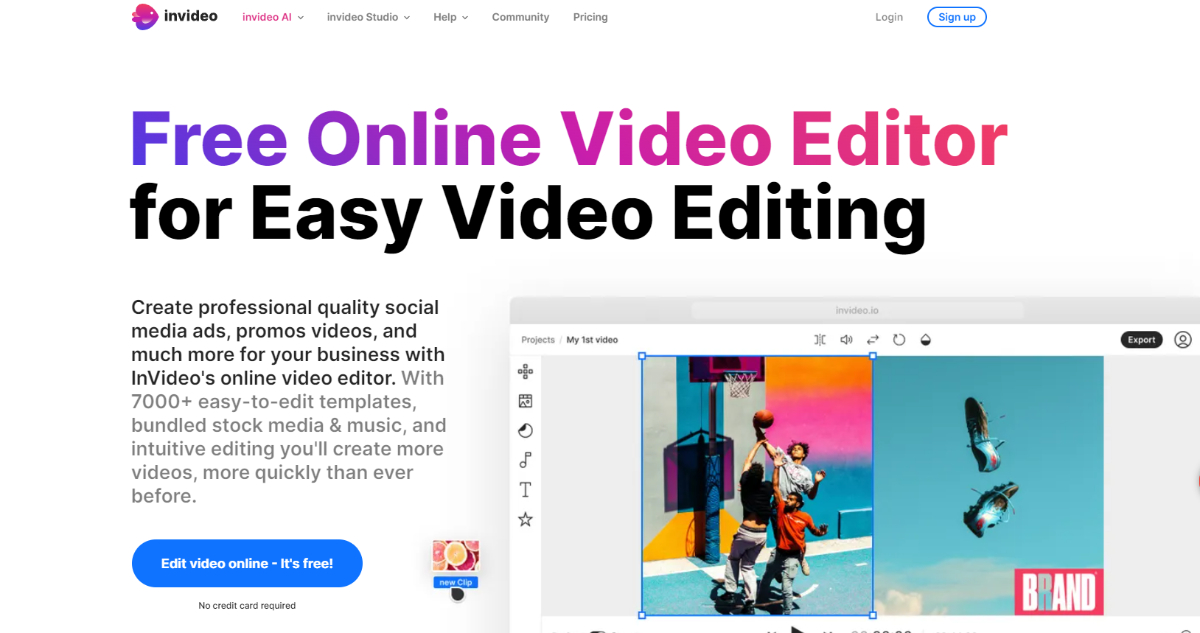 InVideo is a robust and user-friendly online video editing platform that empowers individuals, businesses, and content creators to easily create engaging videos. It is renowned for its versatility and accessibility, providing a wide range of features to streamline the video creation and editing process.
Key Features: 
1. Ready-Made Templates: InVideo offers a vast library of customizable templates for various video types, such as marketing videos, social media content, etc.
2. AI-Powered Assistance: InVideo utilizes artificial intelligence to suggest design elements, transitions, and layouts, helping users create visually appealing videos more efficiently.
3. Video Creation Tools: Users can easily create videos from scratch by uploading their footage and media assets or by using the platform's extensive library of stock media.
Conclusion
The Clipchamp app and video editor are definitely worth using and recommending. It has a thoughtful UI design that would make first-time users comfortable quickly and the website, overall, is quite responsive as well. Not to mention that Clipchamp offers 1080p HD exports of videos, which is enough in most cases, especially for casual users. Also, here we provide extra information if you want to learn how to resize a video for social media posts.
If you're a content creator who needs to edit videos regularly but does not quite venture into advanced editing, such as 3D, then Clipchamp should prove to be a highly valuable addition to your list of tools. Users looking for a more advanced option should instead look into Adobe Premiere Pro while InVideo is for those who would like more AI-based features in their video editor. At last, if you have more needs for video resolution, you can use a video quality enhancer or video upscaler.
Do you find this post helpful?