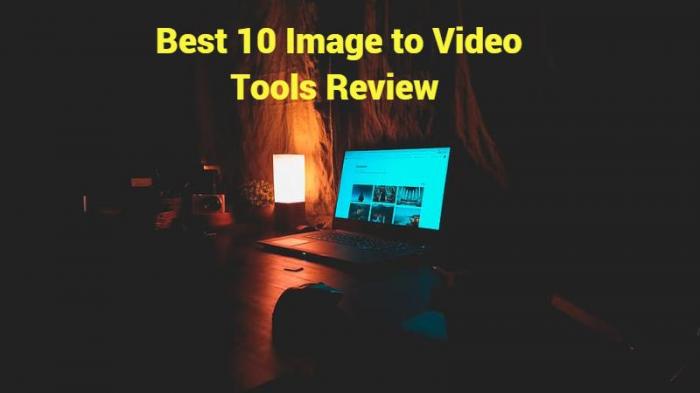 There are nowadays a bunch of creative ways to make videos and one of them is to convert image sequence to video. Just like a picture book with stories told with an image sequence, you can find many applications where you can upload a collection of images for an image to video conversion. These videos can be made into anything and can help you in brand storytelling, creative video making, and more. You can convert image to video by using the top ten photo to video applications on this list. Not to mention that you can also get an image to video with a music app that adds the much-needed edge to your creative projects.
Best 10 Image to Video Tools Review
1. Convert2Video
Price: Convert2Video is absolutely free to use and requires no downloads or account creations from the users.
This online platform is a really great platform for users who want to create photo to video conversions as well as other similar projects. This is an app filled with multiple tools such as the recent 3D NFT Art Maker, Collage Maker, Text to Video, and more. Moreover, it provides security to users by deleting all the content they upload after the project is closed or the results are downloaded. Hence, you can definitely deal with art that you want to keep private. The photo to video tool allows for up to 30 images at most and makes the image sequence to video automatically. While exporting 30 images can get storage-heavy, you can make use of an app like VanceAI Image Compressor to make your images more efficient.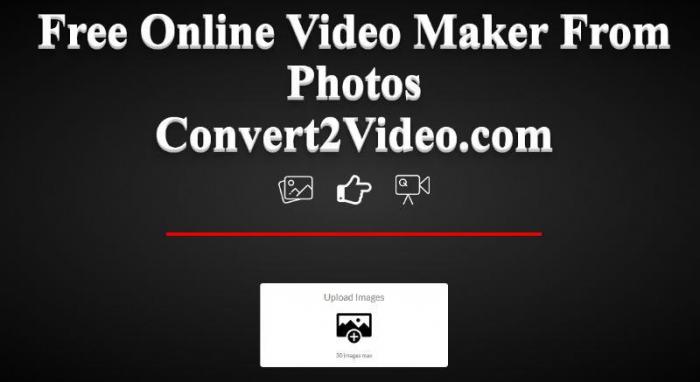 Pros:
Multiple features.
Fully free to use.
Reliable online tool.
Cons:
Processes images slowly.
Not usable if you want to make long videos.
Can be buggy sometimes.
2. Kapwing
Price: Kapwing offers multiple paid packages to users. The free version can be used directly but has limited features. The paid options annually cost $16 per month for the Pro version and $16 per month per user for the Team edition.
Kapwing is a popular online editor for many tasks such as video editing, meme making, adding watermark to your videos, and much more. The Kapwing online editor is a powerhouse when it comes to performance and features. When it comes to image sequence to video creation, you can simply upload JPG, PNG, or GIF images in the editor and attach them in any way you want. Not to mention that this editor works on desktop as well as on mobile systems such as Android and iOS.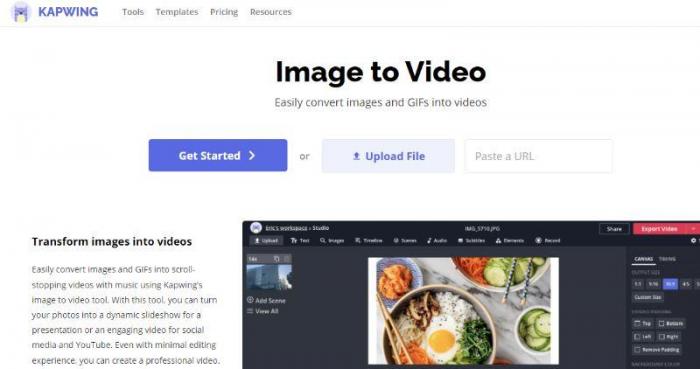 Pros:
Offers reliable performance.
It has many video editing features.
Intuitive UI design.
Cons:
Limited free use.
Users have to take some time to learn the app.
Can add more preset ratios.
3. Adobe Creative Cloud Express
Price: There are a couple of plans offered with this application. The free version gives you access to limited cloud storage and features while the paid version grants full access with a payment of $9.99 per month and an option to have a 30-day trial prior.
Adobe is one of the finest applications to use for any kind of video editing and since the inception of Creative Cloud, it has managed to make the editing process somewhat easier for users as compared to them using Photoshop or After Effects. With the Pro version, you also get access to other Adobe tools such as Photoshop Express, Spark Video, and more. With a free and simple login or signup, you can start creating image to video conversions in just a few clicks.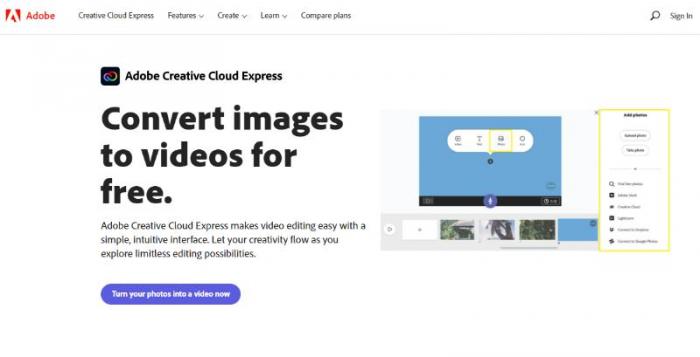 Pros:
A comprehensive online app.
Offers multiple features.
Amazing stock photos.
Cons:
Limited free use.
The 2 GB free storage is not much at all.
The UI needs to be improved.
4.ImageToVideo
Price: You can use ImageToVideo for free though you will need a free account first. The features on the free version are limited but if you want better access, you can purchase the Business edition for $15 per month or higher.
A bit similar to the previous app, this online platform also lets you do more than convert image to video as it provides a ton of useful video editing features as well. Although you need to create an account before being able to use the app, you don't need to provide your credit card info and the sign up is short. You can also select templates such as Short Ads or Intro/Outro beforehand to make the conversion easier.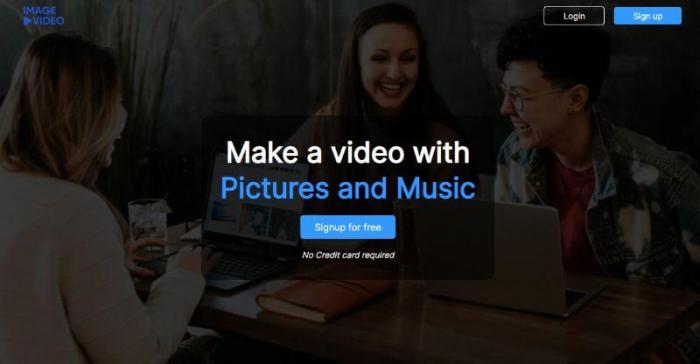 Pros:
Great design.
The UI works pretty well.
Offers multiple editing features.
Cons:
Limited free use.
The free version has watermarks.
It can add more templates.
5. Veed.io
Price: The free version is ideal for videos that are less than 10 minutes and 50 MB in size though it will still have a watermark. The Basic and Pro versions cost around $6 and $10 per month for each user. You can contact the team if you want the Enterprise version.
Veed.io is an amazing editing platform since it emphasizes quick editing and automatic processing of content in general. With this app, you don't have to worry about knowing video editing in detail at all. Getting started is easy too, since you have multiple options for uploading your content. You can use your local device, Dropbox, paste a YouTube link, or just record the screen or an app yourself. After that, just select the image to video tool.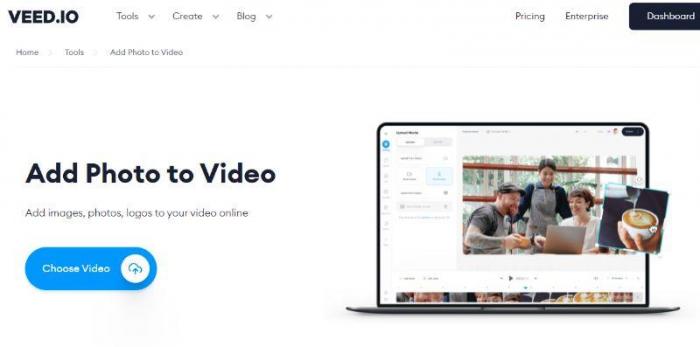 Pros:
It has an intuitive UI design.
Affordable paid options.
Offers multiple features.
Cons:
Limited free use.
It includes a watermark.
Can have occasional bugs.
6. Biteable
Price: Biteable is a photo to video online tool that offers multiple plans. The free version will include watermarks and limited features but has millions of stock content. The paid versions start from $49 per month and have more features and export options.
With a quick signup, which can also be done from your Google account, you can access the editor of this application. It has a pretty intuitive editor as you can set ratios, watermarks, templates, and more before even beginning to edit the video. You can also add stock animations, videos, images, etc to the scene and make edits.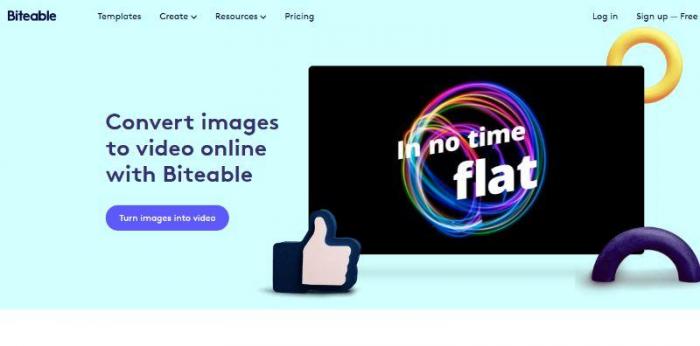 Pros:
Great app design.
The editor is usable by anyone.
Offers multiple features.
Cons:
Limited free use.
Some stock content lacks quality.
Can be slow occasionally.
7. Animoto
Price: The free version of this image to video application lets you make unlimited projects with all the standard features. However, the paid versions give access to additional features for $8, $15, or $39 per month, depending on the plan you choose.
Animoto also offers an online editor to make an image sequence to video in a matter of minutes. You will first need to sign up, however, though the sign up is free of cost and you have the option of using your Facebook account for a quick process. Apart from that, the application offers a bunch of templates and tutorial videos so that you can start creating without spending much time.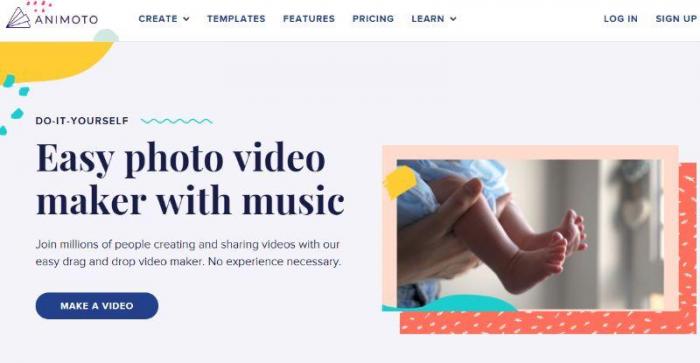 Pros:
It offers multiple features.
Can make unlimited videos with the free account.
Really good templates.
Cons:
Monthly plans are not worth the cost.
It can have the occasional performance issue.
The editor UI can have improvements.
8. InVideo
Price: The free version of this tool includes watermark and limited features. The paid versions, Business and Unlimited, cost $15 and $30 per month respectively with no watermarks and more features.
InVideo can be a great place to start for users who would like to convert image sequence to video with convenience and ease as the platform offers relevant tutorials on the website. To start using the application, users will need to sign up manually on the website itself and provide their full name and mobile number though no credit card info is required. It offers templates, colors, and other editing tools to make your work much easier.
Pros:
A good choice for beginners.
Offers great templates.
Good UI design.
Cons:
Limited free use.
Can offer more editing tools in the editor.
Sign up process can be improved.
9. Flixier
Price: Flixier offers limited features and usage for the free version. There are multiple paid options: Creator, Business, and Enterprise. The Creator version costs $8 per month while the Business version costs $20 per month. The cost of the Enterprise version depends on your company.
The great thing about this online platform is that you can start to convert image to video without signing up or waiting for any downloads. Simply click on the Choose Video option and you will be taken to the editor immediately. Making image to video conversions can be made easier by using the templates and features the app has to offer.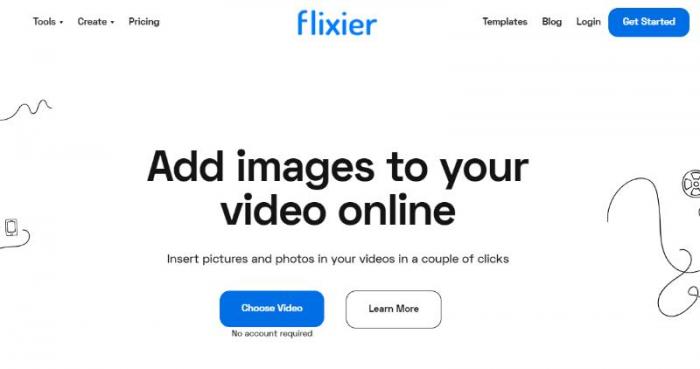 Pros:
Quick to use application.
Most number of upload options.
It has a pretty good editor.
Cons:
Limited free use.
It has a few performance issues.
It can improve browser support.
10. Animaker
Price: You can make use of all the standard features with the free account. For more features and accessibility, you can purchase the Basic account for $10 per month or upwards.
Animaker is an online platform that offers a bunch of tools and features such as making animations, making innovative presentations with avatars, text to video makers, and more. Users can sign up using their Google or Facebook accounts and start using the app instantly.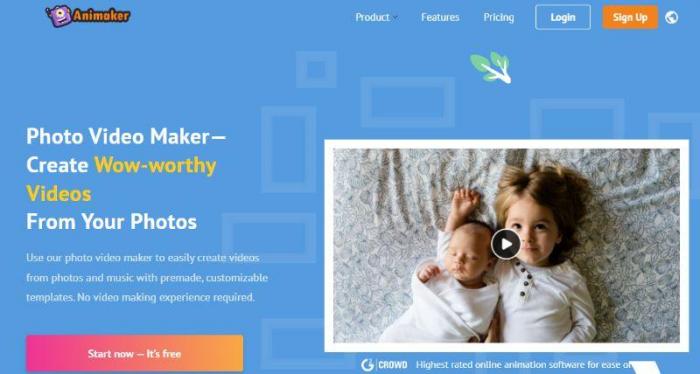 Pros:
It has many other complementary tools to offer.
Offers a bunch of good templates.
Really good app design.
Cons:
Limited free use.
The editor gets stuck at times.
It can have a better UI.
Conclusion
Image to video converter applications are pretty well advanced and bring much more to the table than the core requirements. Also, it is no longer a difficult or complex task to convert image sequence to video since many apps simply need users to upload a bunch of images and wait. You can choose the ideal app depending on your requirements and skill level. There are creative and manual apps like Animoto and Biteable while there are automatic apps like Convert2Video as well. Also, use tools like VanceAI Image Cropper to keep your files in shape.
FAQs
1. How do you make pictures into a video?
Making pictures into a video is rather simple if you make use of automatic online applications such as Convert2Video. You can simply access the website from the link given in the list and upload photos without any need for downloads or sign ups. The tool will automatically create a video for you. You can also use tools like Flixier to make videos yourself.
2. What is the best tool to turn image sequence to video?
The best tool for turning an image to video depends a lot on the user. If the user is inexperienced and needs immediate results, apps such as Convert2Video and Creative Cloud Express can help since they don't require much from the user. If the user wants more creative control, apps such as Kapwing can be a perfect fit.
Do you find this post helpful?